Media training
Camera? Microphone? Interview? Stage fright is natural when appearing in public. Professionals use the adrenalin as motivation. Even experienced decision-makers don't stand in front of the camera every day.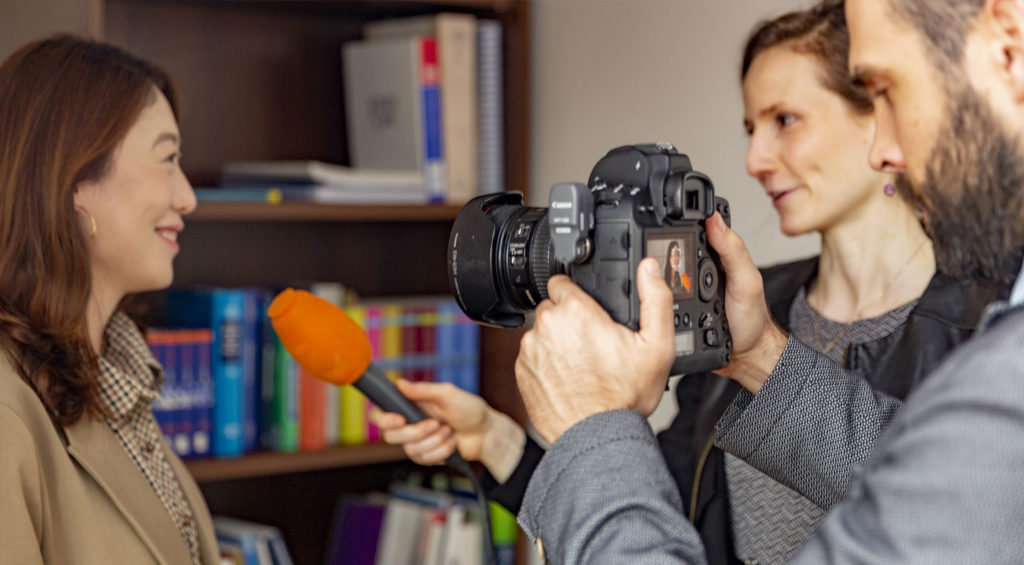 We'll prepare you for your public appearances
We enhance your presence and optimise your knowledge to allow you to present complex subjects and activities to the financial and business media in a convincing and targeted way.
Make an on-stage public appearance for your company and reach business partners, customers and employees in an effective way.
We analyze your strengths and weaknesses in public speaking. We focus on gestures and facial expressions, body language, speech tempo, intonation and correct breathing. In this way, we further develop your individual style of expression and appearance at the microphone or in front of the camera. Afterwards, you will be able to handle interview situations calm and serene and concentrate fully on your core messages.
Our media trainers draw on their decades of experience in front of the camera and the microphone and pass their expertise directly on to you. Previous work experience as news anchors, crisis reporters, studio presenters and political reporters have prepared our professionals for a whole host of different situations. They will prepare you effectively for your public appearance in one-on-one coaching sessions.