CROSS ALLIANCE is one of Germany's top five investor relations agencies. We support and advise listed companies with regard to their financial communications. Our clients include dynamic small and mid caps in growth industries such as fintech, green energy, media and private equity.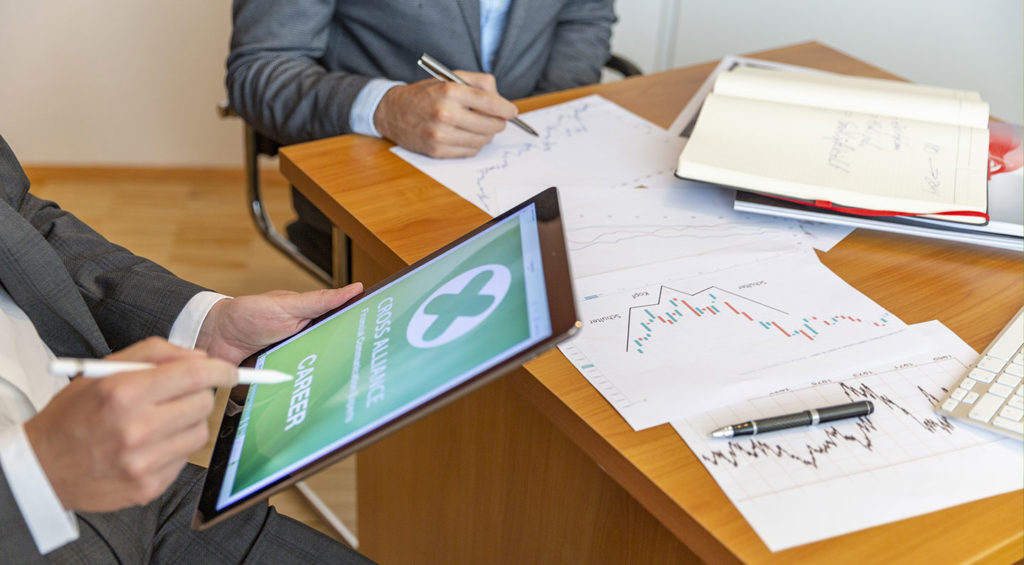 Learn from the professionals
As varied as the business models of our clients are, so too are our areas of expertise, which extend well beyond financial market communication. Aside from regular communications with stock market representatives, investors and shareholders in the form of annual reports, quarterly reports or one-on-ones, we are equally passionate about our press relations work. Our extensive catalogue of services also includes tailored communication strategies – whether for IPOs, capital measures, product launches or personal branding. At our offices in Munich and Düsseldorf, we hold consultations with prominent German and international companies to help them achieve their communication goals over the long term.
We are looking for a student trainee to start immediately. Join our team.
CROSS ALLIANCE communication GmbH
Management
Bahnhofstrasse 98
82166 Gräfelfing, Germany
Tel.: 089 125 09 0333
sh@crossalliance.de
www.crossalliance.de