What we stand for:
effective financial communication
Financial communication is a complex field – irrespective of the size of the company. Bring on board experienced professionals who can advise you and position your company successfully to investors, customers, stakeholders and employees.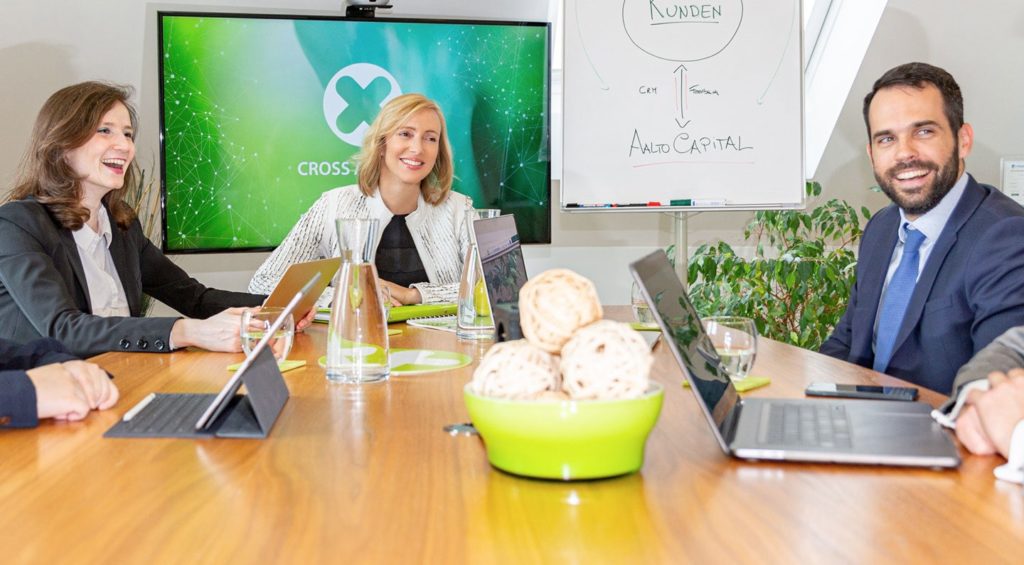 We are one of Germany's top investor relations service providers for international financial and corporate communications. Our USP: an experienced team with a deep understanding of the industry, exceptional expertise and an incredibly extensive network within the financial community comprising banks, financial journalists, investors and lawyers.
Whether investor relations, media relations, financial reporting or ESG: we help you to achieve your communication goals through individual and effective strategies for all media outlets.
Here at CROSS ALLIANCE, your needs are met by our exclusive team of experienced capital market experts, seasoned financial and business journalists, ESG-analysts and communication professionals.
We create equity stories,
and would be happy to tell yours too.
Our personalised approach is rated highly by our clients. You are assigned a dedicated contact person, yet still retain permanent access to the whole team and its various specialist expertise. That's what sets us apart from our competitors. To maintain this high standard of consulting quality, we choose to work exclusively with a select client base. This allows us to forge business relationships that are rooted in trust and identification.